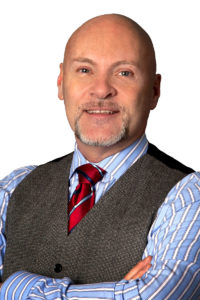 As the new Director of Development, I am privileged and honored to join​ Crossroads on the front lines of addressing the root causes of homelessness and helping those experiencing homelessness through critical life-giving services.
​To the Crossroads Community, I am bringing more than ​18 years in non-profit development and corporate marketing with a focus on advocacy, anti-discrimination, social services and the financial services industries. 
Most recently I served as Director of Development with Equality Foundation of Georgia, managing fundraising through individual donors and corporate relations, as well as advocating for anti-discrimination laws throughout Georgia. During my tenure at the Community Center in New York, I developed multi-year corporate partnerships and social sustainability programs that addressed the needs of vulnerable youth and seniors. Through consulting services I worked in program and marketing development with organizations that directly addressed youth homelessness.
Prior to serving in the non-profit sector I worked with Citigroup's retail bank network in national sales and marketing in developing sustainable communities. I am a native Southerner, and a graduate from The University of Tennessee.
On behalf of our entire staff, I am looking forward to meeting you, our many supporters, and listening to your advice and suggestions as well as helping you get involved in our volunteer work and committees as we help our most vulnerable neighbors in their greatest time of need. 
May we all know that we are valued and needed members of the Crossroads Community.