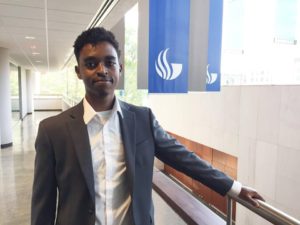 Randy Samuels, a participant of Crossroads Connect, will be graduating from Georgia State University in July of 2017 – with a Masters of Business Administration with a concentration in Finance and Real Estate.
Unfortunately, Randy has been homeless for about 5 years due to a divorce. During this time, Randy has been living in a shelter while continuing his education. Despite his current circumstances, Randy has a bright future ahead of him. He understands clearly that his situation doesn't define him.
After graduation, he plans to return to share his expertise with the Crossroads Connect Job Readiness Program.