Richmont Trauma Center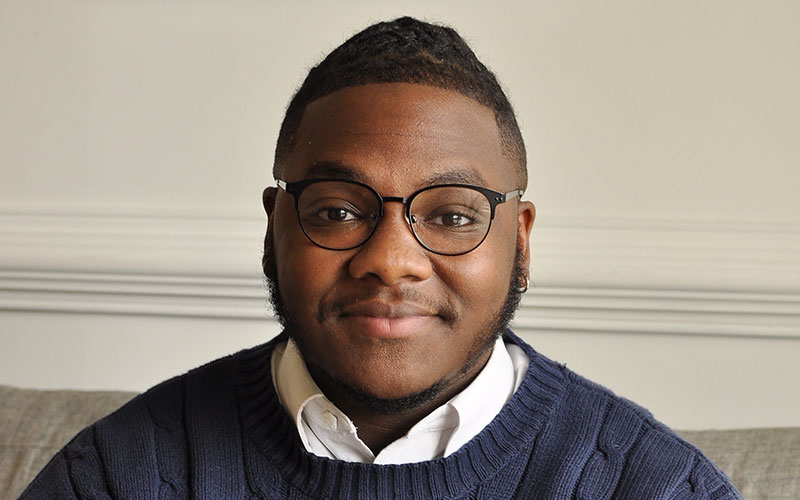 Crossroads ability to enhance our guests experience is multifaceted. One of those facets includes our amazing partners who offer specialized supports we do not have to directly provide or raise funding for; we simply provide the space. Richmont Trauma Center has been such a partner for more than a year. Mr. Eric Daniel has been the primary therapist here on Mondays offering support to our guests; in person, virtually and at other Richmont Trauma Center locations. He will soon be stepping into the Coordinator role, overseeing the therapists and interns here at Crossroads and the Boyce L. Ansley School. I had time to sit down with him recently to reflect on his time here thus far and here's what I learned.
Eric found his passion for counseling while in high school after he, some other students and a teacher established a peer mediation group set to deal with conflict resolution. They provided this to all students who engaged in verbal disputes, fights or other acts of bullying; it became a great and positive deterrent, especially for those facing suspension. The 2 years he spent developing this coupled with the mentorship of his mother, who is also a therapist, led him on a journey to figure out who he would be coming alongside and how. After completing his undergrad majoring in Psychology, he went on to Richmont Graduate University which is where he found his true passion working with children and families. He later discovered the Richmont Trauma Center which specifically engages with patients who otherwise may never have the ability or access to therapy; this checked all his boxes. Years of learning, working and listening has brought him to Crossroads where he's invested in and has been invested in by our guests.
A couple takeaways shared by Eric centered around our guests having a unique way of life many of us may not be aware of, choose not to think about or remember. Eric shared, "Many guests have shared how they've had to learn the lingo or ins and outs of navigating the supports here in Atlanta, often times having to wear various hats to appease and get what they're needing." He also mentioned how the homeless community is very close and tight knit, however a common thread is that many guests have a limited social network to support them – emotionally, financially, spiritually and so much more. Eric took these common threads and began to process through them himself as well as work with the guests to sort out how to acknowledge and continue building their life and story.
I believe this speaks to the overall mission here at Crossroads. We desire to provide access to resources which empower those experiencing homelessness to move forward towards economic and personal stability. The question then becomes how are we investing our time, our talent and our treasure in such a way that it's impacting those who have been marginalized for various reasons. We thank Richmont Graduate University for establishing the Trauma Center and impacting numerous individuals throughout the city, state and country. We thank Mr. Eric Daniel who from a young age discovered his passion to help and invest in others, so much so that he trained and decided to make it a daily professional function that we and our guests here at Crossroads benefit from.